Faculty of Electrical and Computer Engineering
Faculty of Electrical Engineering and Computer Science was established as one of the first. The initiator of establishing Electric Department was the organizer of higher education in Rzeszów - Associate Professor Roman Niedzielski, and the organizer of the first teaching teams was Dr. Jerzy Sozański, who also became the first Dean of the Department. At the beginning on Electric Department of College of Engineering only engineers were educated, and the choice of majors was much smaller than nowadays.
Currently five fields of study are taught:
Student Council
Samorząd studencki na Wydziale Elektrotechniki i Informatyki składa się z pięciu osób. Przewodniczącym jest Konrad Łukiewicz a pozostali członkowie to: Dawid Stawowy, Magdalena Kochman, Cezary Bober, Julia Słoboda. Naszym podstawowym celem jest niesienie pomocy studentom. Udzialemy się także poprzez organizowanie różnego rodzaju wydarzeń takich jak juwenalia, kolaże kół naukowych czy spotkania z przedstawicielami firm.
Presidents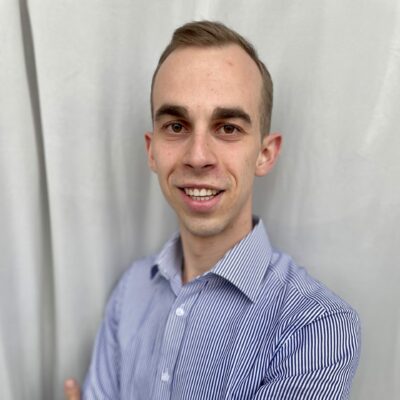 Konrad Łukiewicz
President of the Faculty Student Council
I am a student of computer science on the second degree (Computer Systems and Networks). I have the pleasure to be the President of Students Government of Faculty of Electrical Engineering and Computer Science. Additionally I am a Secretary of IAESTE Rzeszów Local Committee. After graduation I plan to open my hobbyistic breeding of rabbit dachshunds and in free time I convince Android users to switch to the "bitten apple".
Members of the Students Government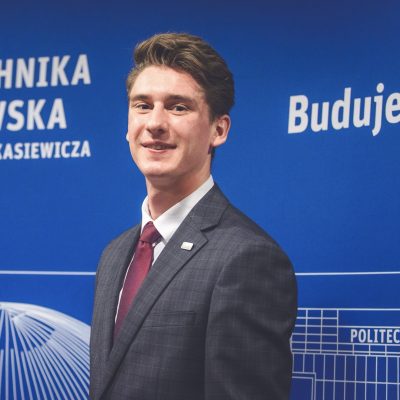 Dawid Stawowy
Trained as a computer scientist, with a passion for photography, cinema geek and drone operator. Regularly monitoring information from the field of IoT and improving his skills in Microsoft Excel. A confident person who enjoys making new friends and giving public speeches. Fan of fruity corporations and rubber duckies.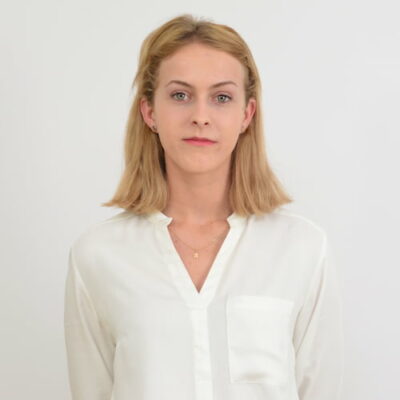 Magdalena Kochman
I am a student of computer science on the second level of stationary studies. I am a member of SKNI KOD club, where I am a board member, and I also actively participate in projects. I am interested in Deep Learning and Artificial Intelligence, which I hope will not take over the world. I am also currently working as a Frontend Developer.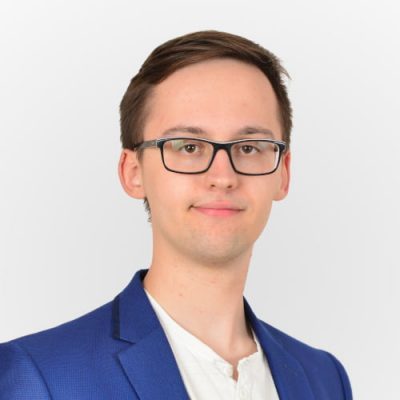 Cezary Bober
I have obtained a degree in Engineering with a major in Computer Science. I'm working as a Frontend Developer, and I'm also continuing my studies for a secondary degree. I'm interested in frontend development (TypeScript, React). In my free time, I enjoy tactical R6 matches and long sessions with Mrkeybrd movies.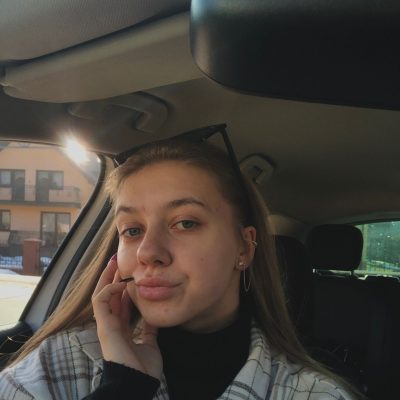 Julia Słoboda
Hey, I'm Klaudia. I study automation and robotics as the only girl in my third year. I love dogs and kebabs at 3 a.m., and when I'm not doing errands I read books and go for walks :)
Become a member of the student council!
Every student can get involved in the work of Student Council of Rzeszow University of Technology. By actively working in the Student Council you will meet many students from different majors and faculties, and you will get to know your university better!