Wydział Elektrotechniki i Informatyki
Wydział Elektrotechniki i Informatyki powstał jako jeden z pierwszych. Inicjatorem utworzenia Wydziału Elektrycznego był organizator szkolnictwa wyższego w Rzeszowie - doc. Roman Niedzielski, a organizatorem pierwszych zespołów dydaktycznych był dr inż. Jerzy Sozański, który został też pierwszym dziekanem Wydziału. Początkowo na Wydziale Elektrycznym Wyższej szkoły Inżynierskiej kształcono wyłącznie inżynierów, a wybór kierunków był znacznie mniejszy niż obecnie.
Aktualnie na wydziale prowadzonych jest 5 kierunków:
Rada Samorządu Studentów
Samorząd studencki na Wydziale Elektrotechniki i Informatyki składa się z pięciu osób. Przewodniczącym jest Konrad Łukiewicz a pozostali członkowie to: Dawid Stawowy, Magdalena Kochman, Cezary Bober, Julia Słoboda. Naszym podstawowym celem jest niesienie pomocy studentom. Udzialemy się także poprzez organizowanie różnego rodzaju wydarzeń takich jak juwenalia, kolaże kół naukowych czy spotkania z przedstawicielami firm.
Presidents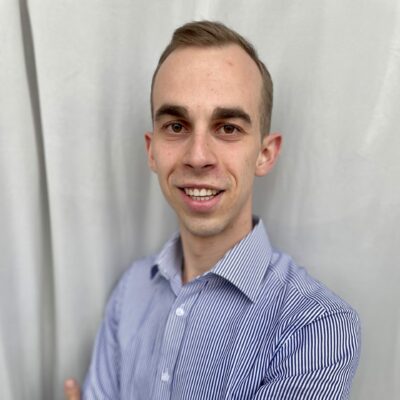 Konrad Łukiewicz
President of the Faculty Student Council
I am a student of computer science on the second degree (Computer Systems and Networks). I have the pleasure to be the President of Students Government of Faculty of Electrical Engineering and Computer Science. Additionally I am a Secretary of IAESTE Rzeszów Local Committee. After graduation I plan to open my hobbyistic breeding of rabbit dachshunds and in free time I convince Android users to switch to the "bitten apple".
Members of the Students Government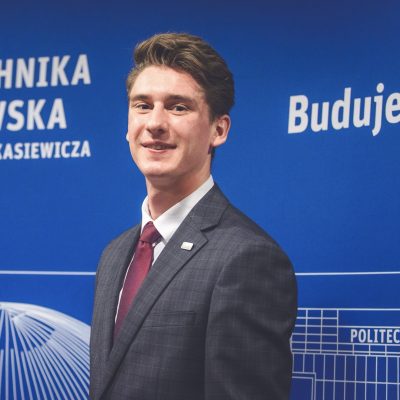 Dawid Stawowy
Trained as a computer scientist, with a passion for photography, cinema geek and drone operator. Regularly monitoring information from the field of IoT and improving his skills in Microsoft Excel. A confident person who enjoys making new friends and giving public speeches. Fan of fruity corporations and rubber duckies.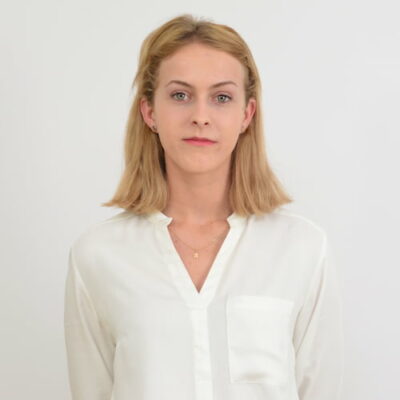 Magdalena Kochman
I am a student of computer science on the second level of stationary studies. I am a member of SKNI KOD club, where I am a board member, and I also actively participate in projects. I am interested in Deep Learning and Artificial Intelligence, which I hope will not take over the world. I am also currently working as a Frontend Developer.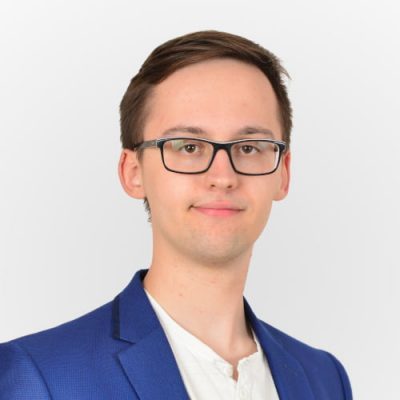 Cezary Bober
I have obtained a degree in Engineering with a major in Computer Science. I'm working as a Frontend Developer, and I'm also continuing my studies for a secondary degree. I'm interested in frontend development (TypeScript, React). In my free time, I enjoy tactical R6 matches and long sessions with Mrkeybrd movies.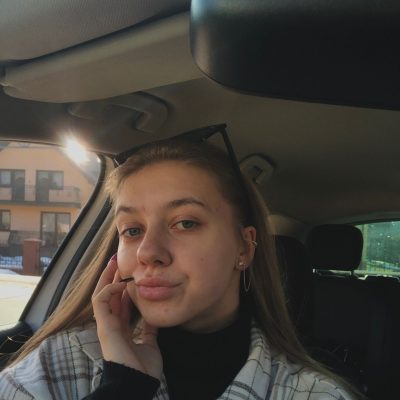 Julia Słoboda
Hey, I'm Klaudia. I study automation and robotics as the only girl in my third year. I love dogs and kebabs at 3 a.m., and when I'm not doing errands I read books and go for walks :)
Zostań członkiem samorządu!
Każdy student może zaangażować się w pracę Samorządu Studenckiego Politechniki Rzeszowskiej. Aktywnie działając w samorządzie poznasz wielu studentów z różnych kierunków oraz wydziałów, a także lepiej poznasz swoją uczelnię!